To commemorate BUDAMAR´s 20-year anniversary, together with laser show production company
KVANT
and choreographer Peter Modrovský a CGI video was carefully planned to showcase the company's international freight train business activities. The video was projected onto a water screen and enhanced by lasers which were programmed by Richard Mach. Later in the evening, the video was part of the stage design and new Vectron locomotive livery designs were printed into ice cubes.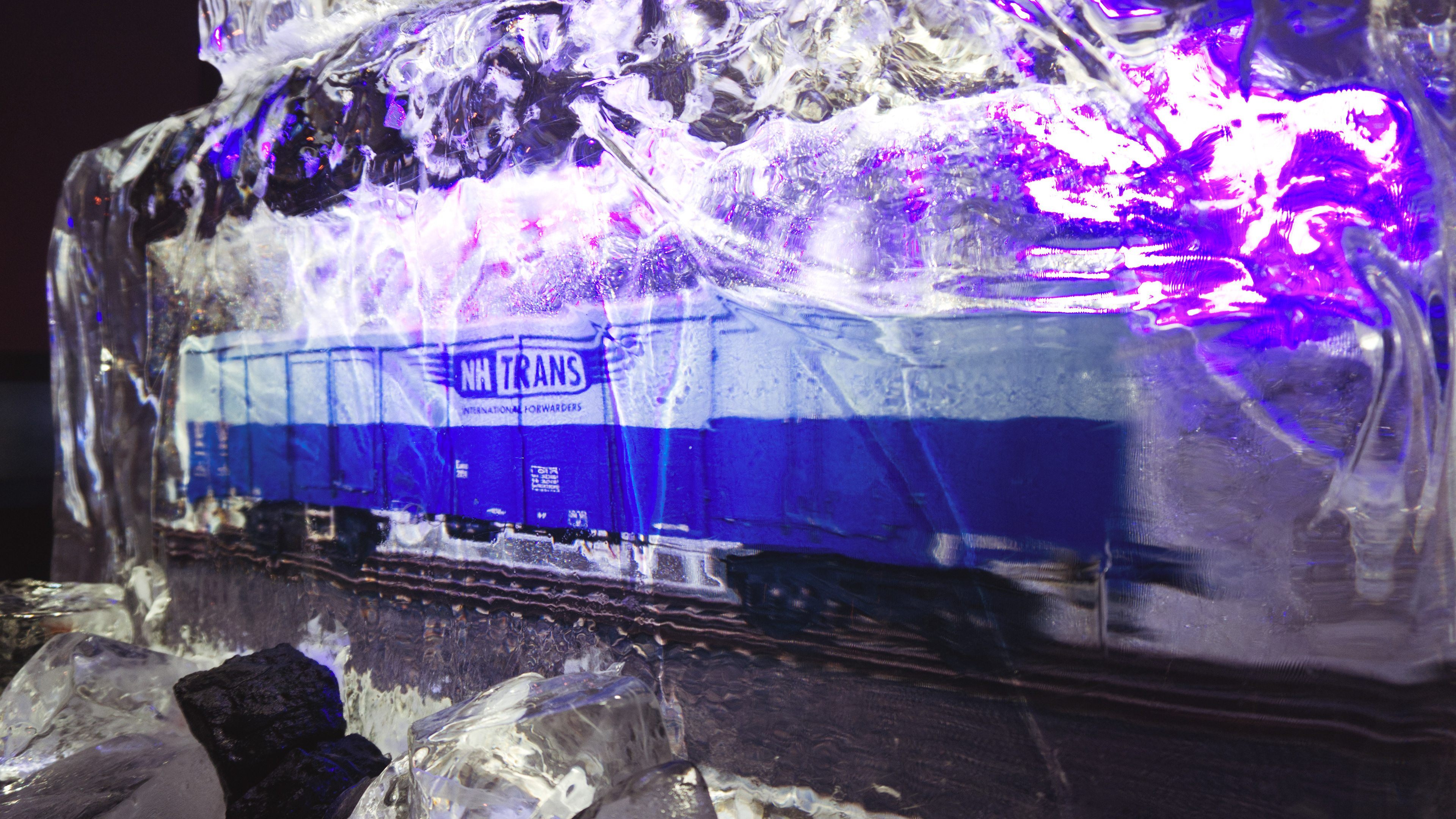 photos from the celebration event, printed new designs of locomotives and train cars
Later the company BUDAMAR also commissioned a reveal video of a new livery featuring a brown bear, an animal typical for Slovak forest.